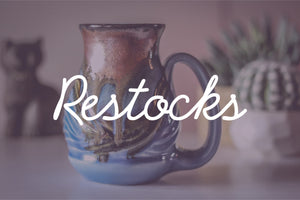 OUR NEXT RESTOCK IS...
We sell our pottery during scheduled restocks .  Click here for details about when our next batch is available, as well as a full preview album a few days before every restock.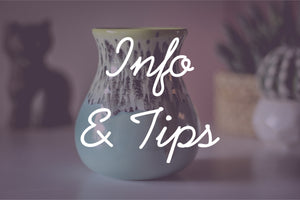 IF YOU ARE NEW...
If you're wondering about how to participate in a restock, if we do custom orders or wholesale, where we ship and more, here's the scoop.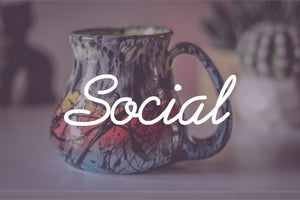 JOIN OUR COMMUNITY...
If you want to follow the day-to-day studio experience, watch process videos or see  our favorite pieces from a batch, click on one of the social media icons at the bottom of the page.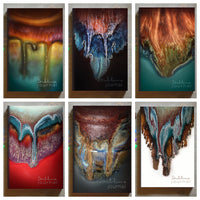 Sublime Journals
As a strong Self Care advocate and journal junkie, it seems like a natural fit to create journals with our favorite glaze combos adorning the cover! It's the PERFECT addition to your Sublime self care routine. 
These journals been heavily tested - for over a year - with a variety of mediums, including: paint, collage, markers, stamps, inks and paint pens.  They have held up spectacularly and are now my personal favorite journals to create in.
These unlined 150 page journals are created through Kindle Direct Publishing and are available on Amazon.  
My name is Amanda Joy Wells and I am living my creative dream. While in college, I fell HARD for ceramics and decided that I wanted to be a potter...but life took me in another creative direction: painting.  After twenty years away from pottery, I put down my brushes and picked up the clay. I haven't looked back. Whatever medium I've worked in, my primary goal is to share creativity with anyone who wants a little more in their life.  I want the creative process to continue with you as you use what I've made in your everyday life. This is how sublime moments are made and that's how I want to make a difference in the world.
Team Members
Janet Green: Shipping Manager
Janet is, officially, Sublime Pottery's shipping manager but she is the one that makes sure everything runs smoothly in the studio.  Janet has been with Sublime Pottery from the beginning and is a beloved part of our studio family.